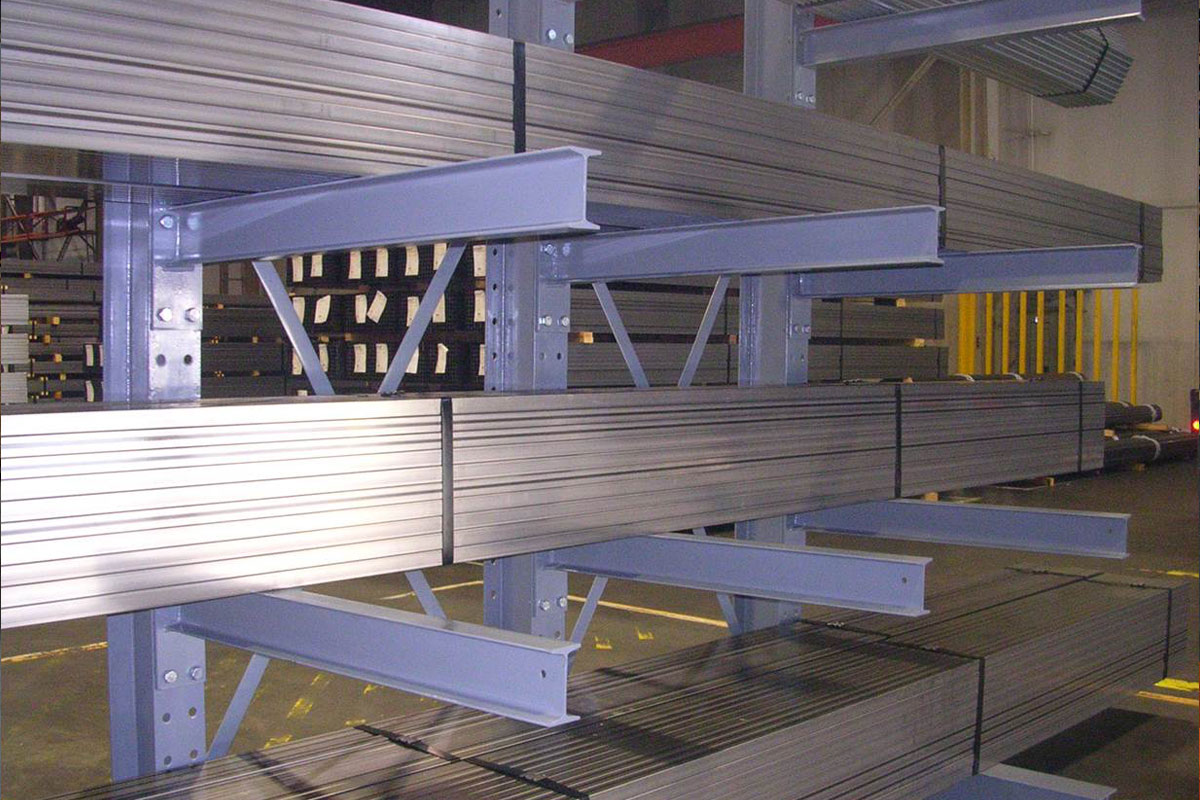 ---
The industry standard storage solution for long, bundled products such as lumber, steel beams, and PVC pipe.
---
Baker Industrial Supply's cantilever rack is made in the United States.
Cantilever rack is a medium to heavy-duty storage solution for large, irregular shaped loads such as lumber, pipe, tubing and other similar products. Featuring load bearing arms that are anchored to a large column at one end, leaving the picking face unimpeded by structural elements. Capable of being configured into several designs to fit the largest range of weight capacities and column heights.
LEARN MORE ABOUT OUR PARTNER BY CLICKING THE LOGO BELOW
Interested in getting a quote?