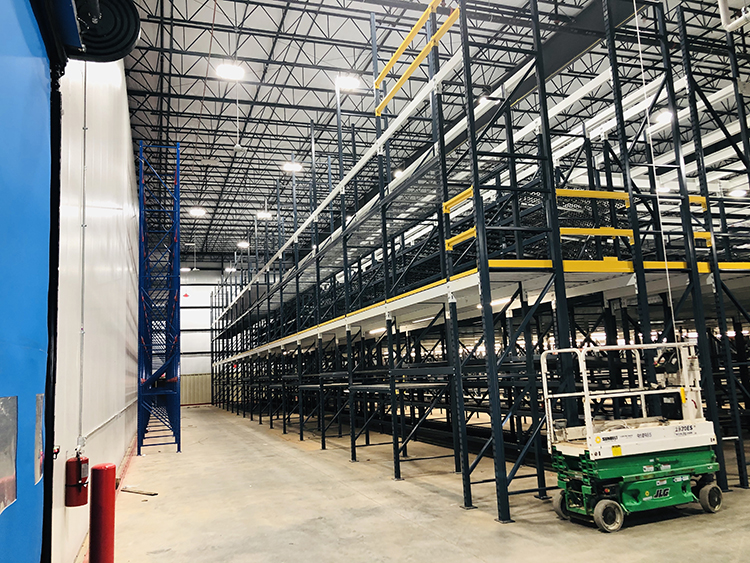 ---
Pick module storage systems are designed for optimum product flow.
---
Pick modules utilize pallet and carton flow, push back, gravity flow, selective pallet rack and conveyors to expedite and optimize the order fulfillment process.
Baker's installation crews are experts, experienced in every detail of pick module installations. Pick modules increase full case and split case order picking productivity by reducing walk distances between items picked. This flow-through concept allows distribution operations to be consolidated into one facility that handles all the logistics and helps to lower fulfillment costs. The pick module system provides the most efficient use of space and labor possible by utilizing every square inch of premium warehouse area cost-effectively and delivering an organized flow of products being readied for shipment to customers.
Maximized productivity
Proper rotation of product-First In/First Out
Increased throughput
Maximize warehouse floorspace
Increased SKU count
Interested in getting a quote?