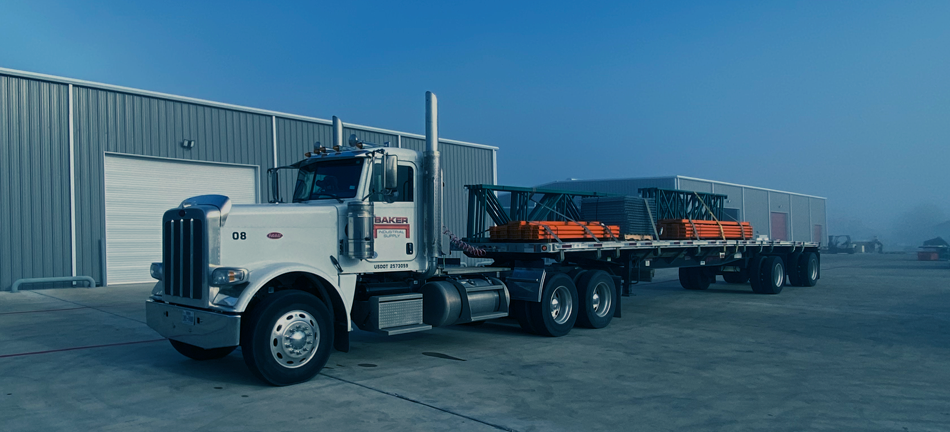 ---
Logistics can be a nightmare. But not when Baker Industrial Supply is involved.
---
Our team of experienced professionals are here to help with coordinating transport and installation of new warehouse solutions while helping to prevent challenges from arriving during the process.
In addition to our own in-house logistics team, Baker owns and operates our own over-the-road 18 wheelers. In the event that unavoidable issues do arise, our team of experts will help find the best solution possible so that your new storage solutions are installed in a timely manner with minimal disruption to your operation. 










Interested in getting a quote?