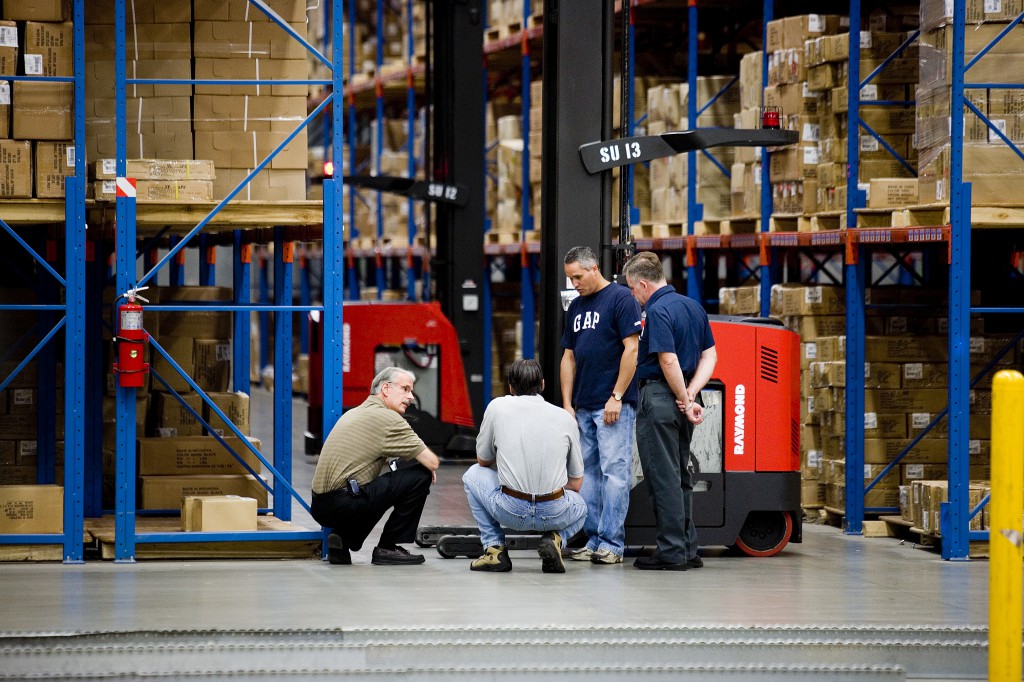 Wire Guidance Installtion
---
Square footage is expensive. That's why Baker Industrial Supply helps you to optimize that for the highest storage yield possible.
---
Every square foot maximized only serves to improve your operation's bottom line. It is for this reason that warehouse architecture is designed with very narrow aisles.
Wire guidance systems reduce accidents, increase productivity and boost operator confidence. With a guided system the operator is free to focus on the order picking thus increasing overall efficiency. Baker Industrial Supply provides very narrow aisle (VNA) wire guidance installation services for all major order picker / truck brands as well as automated guided vehicle (AGV) systems. Wire alignment, constant depth, movement detailing and conductor protection are all critical to a safe and durable system.
---
Increased warehouse space
Decreased risk for product, rack and equipment damage
Interested in getting a quote?