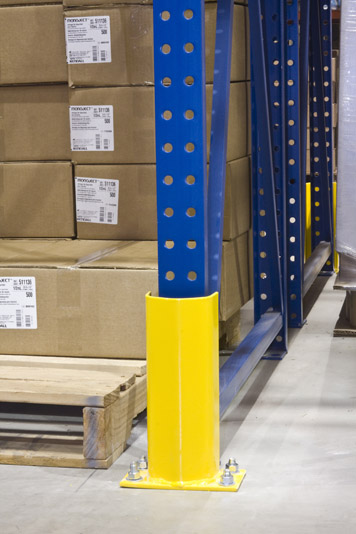 ---
Protect your pallet rack from direct impact to its upright frame.
---
Baker Industrial Supply's post protectors reduce the impact of forklifts collisions with your pallet rack.
With typical heights of 12", 16" and 24" and two styles of post protectors, floor mounted and bolt-on, we have the best fit for protecting your operation. The floor mount post protector is anchored to the ground with 4 – ½" anchor bolts and the bolt-on attaches directly to the upright column.
Interested in getting a quote?